Green Luxury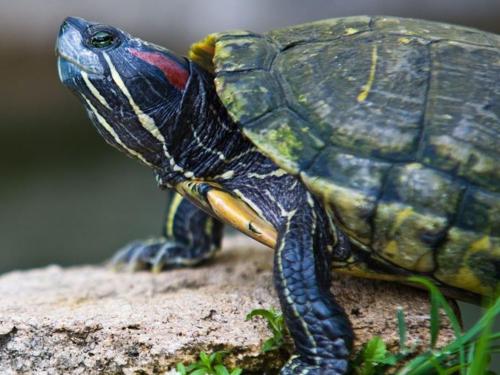 We thoroughly treasure the paradise where we reside, and as a commitment to ensuring our impact on the environment is low, we have been making gradual steps to move from away from fossil fuels to a resort run on renewable energy.
In addition to the solar water heaters and 48 solar panels fitted when we built Maca Bana, we added a further 63 panels in 2009. While comfort, quality and convenience is at the top of our agenda, guests can rest assure that the enduring Grenadian sun powers the modern appliances available in each villa.
Organic Farming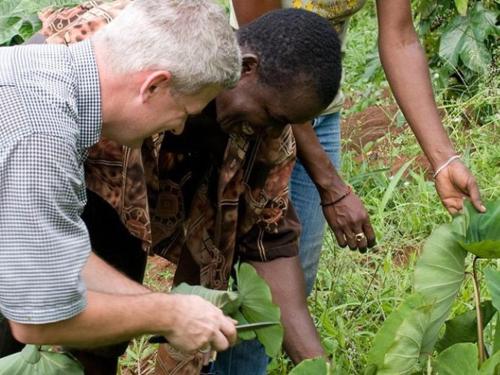 In 2004 hurricane Ivan had a devastating effect on the lush landscape of Grenada, crippling agricultural development of once thriving forests. Our support of farmers and farmland and on-going pursuit to keep providing our guests with home grown produce, led to purchasing a 15-acre plot in the parish of St David, which housed a nutmeg plantation abandoned after the hurricane.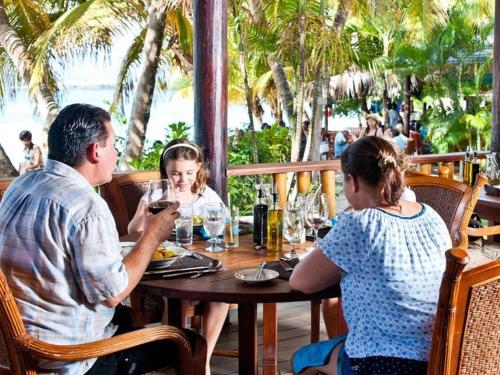 We have been working diligently since 2008 to restore the land to its pre‐hurricane‐Ivan state by clearing vines that were strangling its growth. Protecting it from concrete expansions and providing steady employment for local farmers has had a flourishing effect. The coma-inducing effect of a freshly cooked meal at Aquarium restaurant comes from organically farmed short crops of lettuce, cucumber, tomatoes, herbs and sweet peppers that complement the catch of the day. We have revived the lands original purpose by harvesting nutmeg and avocado and utilising the naturally grown bamboo for decorative interior designs.
Slow Food – From the Forest to the plate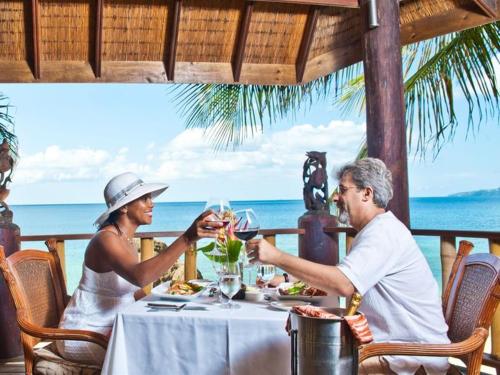 Imagine foraging for the ingredients of your evening meal, settling down on your private sun deck and savouring every single bite of freshly cooked food that you worked hard to harvest. All this is achievable with a rainforest tour of our land in the mountains. We invite you to explore the fruit bearing trees, which inspired the names of each villa, taste fresh natural spring water flowing through the rocks and have a shot of rum with the farmers who can teach you a thing or two about rural Grenadian life.
Guided trips to the rural countryside (approx. 2 hours) cost US$ 30.00 per person.
Cookery Lessons
We want Maca Bana to feel like your home away from home and given that the kitchen is the heart of the home, each villa has fully equipped spacious kitchenettes fitted with Miele appliances and European tiled countertops complete with a rack full of spices.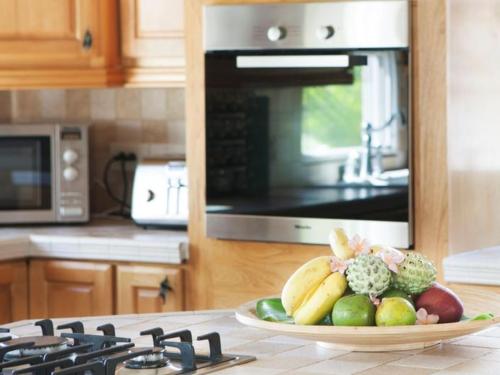 Our culinary secrets are disclosed to guests who dare to step into our very own kitchen at Aquarium restaurant. Uncover the ingredients of our gourmet dishes under the instruction of a master chef or create Grenada's national dish from scratch by preparing fresh produce for the perfect Oil Down. Our private cookery lessons are fun and informative and allow you to share the tantalising tastes of Caribbean cuisine with family and friends back home.
One-to-one lessons at Aquarium restaurant or in your private kitchen cost US$ 65.00 per hour.Please note there is an additional charge for food.