Cooking Lessons at Maca Bana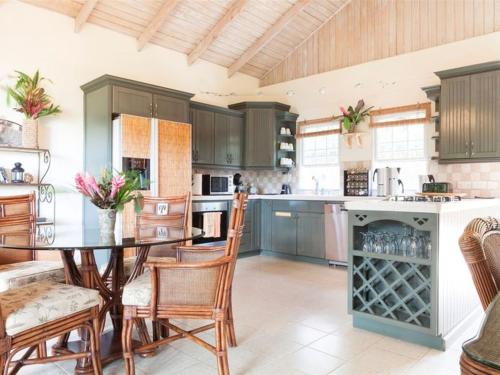 We want Maca Bana to feel like your home away from home and given that the kitchen is the heart of the home, each villa has fully equipped spacious kitchenettes fitted with Miele appliances and European tiled countertops complete with a rack full of spices.
Our culinary secrets are disclosed to guests who dare to step into our very own kitchen at Aquarium restaurant. Uncover the ingredients of our gourmet dishes under the instruction of a master chef or create Grenada's national dish from scratch by preparing fresh produce for the perfect Oil Down.
Our private cookery lessons are fun and informative and allow you to share the tantalising tastes of Caribbean cuisine with family and friends back home.
One-to-one lessons at Aquarium restaurant or in your private kitchen cost US$ 65.00 per hour. Please note there is an additional charge for food.