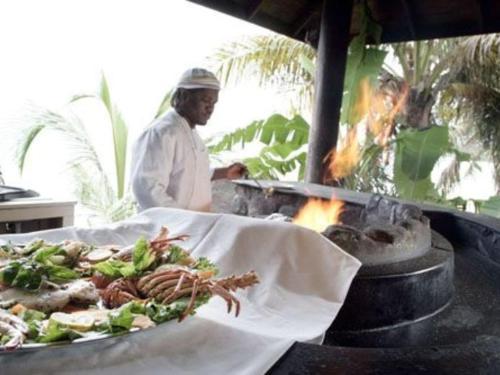 A 2-minute walk from your Maca Bana villa leads you to our beachside restaurant just a stone throw away from the water's edge. The Aquarium is one of Grenadas premier restaurants, situated right on the shores of Magazine Beach. Serving a perfect fusion of international dishes with traditional Caribbean food, guests can enjoy produce harvested from our organic nursery and fresh caught seafood from the nearby ocean.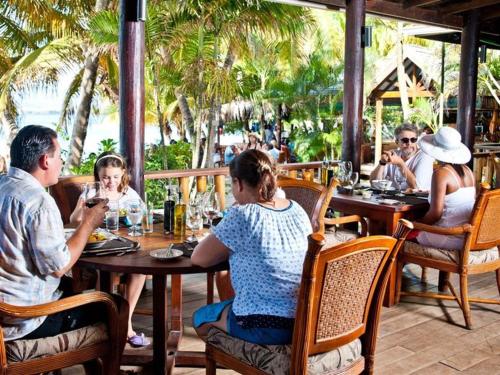 Every Sunday we have our famous BBQ serving fresh lobster, juicy steaks and succulent jerk chicken to name a few. Our live reggae band will have your on your feet dancing the afternoon away from 3pm. Truly on of the best way to spend your Sunday afternoon.
Reservations are advised.
In keeping with our efforts to protect our paradise, our organic nursery is nourished by compost from Aquarium restaurant.
Hours
Tuesday - Sunday
10am - 11pm

Address
The Aquarium Restaurant
Point Salines
Grenada, West Indies

Phone: +1-473-444-1410
Menus